Top 5 Beauty Hacks To Look Fresh Even When the Sun is Blazing
The all-year-round sunny weather in Singapore is perfect for those afraid of the winter cold and adore all things summer – flowy dresses, bright colours, ice-cold beverages, fun times with your loved ones in the sun and more!
Despite all the wonderful things, melting foundation and a sweaty face are a HUGE NO NO on the list for ladies!
Picture this: you spend at least an hour (or more) every morning on your skincare and makeup regime, only for all your hard work to melt off your face minutes after you step out of your house and into the blistering heat. And this does sound like a true nightmare to us!
If you resonate with the above situation and feel like all hope is lost, DON'T because this article will have you covered!
We have compiled a list of the best beauty tips for keeping your face looking fresh and fabulous even when you're battling the intense sweltering heat.
Tip 1: Hydrate, hydrate, hydrate!
If you think having oily skin is because your skin is dehydrated thus all that glistening oil is OOZING out from your pores, I'm afraid that is one fact you have gotten wrong all these years!
On the contrary, our skin usually starts producing extra oil or sebum as an attempt to hydrate the skin because it is feeling parched! So, if you want your skin to improve gradually over time, make sure you stay hydrated throughout the day, drinking lots and lots of water. As your skin condition improves, your make-up would stay on better and for longer periods of time too!
Of course, besides consuming lots of H2O, it is equally as important to hydrate your skin using suitable water-based skincare products.
Apply an oil-free moisturiser as part of the last step of your skincare regime before starting your makeup routine so to give your skin that added boost of hydration it needs and allow your skin to hold on to the make-up products better. (Less melting and dripping foundation at least!)
Tip 2: Sometimes, less is more.
Ditch your liquid foundations for a lightweight BB cream or tinted moisturiser can also help to give you a fresh, effortless and dewy look.
And guess what, it's sweat-proof as well!
Lightweight BB creams and tinted moisturisers are truly your best friends in this sweltering endless summer – they allow your skin to breathe while working their magic! Say goodbye to your makeup base creasing, caking or getting patchy throughout the day.
Tip 3: Make-up setting is KEY
Before you head out into the blazing sun, give your make-up a final spritz of setting spray or dusting of powder to make sure it stays in place.
REMEMBER! Whether you choose to use a setting spray or powder, this final step of your make-up routine is absolutely crucial.
With the help of a setting powder, you can keep your foundation in place and stop your makeup from smudging. It is truly magical how a light dusting can significantly reduce shine, control oil, and produce a smooth, flawless finish.
Similarly, a setting spray functions as a barrier against sweat, the rubbing of face masks against skin, and contains substances to keep your makeup in place all day long!
Tip 4: Sweat-proof your eyes.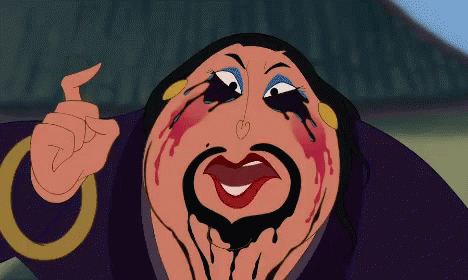 We all know that there is nothing worse than getting raccoon or panda eyes from smudged eyeliner. That is why we spent countless hours researching just to find the holy grail of all waterproof eyeliners.
But if you thought ALL waterproof eye products are as good as it gets, think again. Results do honestly differ accordingly to different skin types.
For those who are always pressed for time or simply just do not want the hassle of buying 1000 eyeliners before you find the perfect one for you, we present the solution to all your troubles – eyeliner embroidery.
Avone Beauty Secret's Eyeline Embroidery not only will instantly rejuvenate your look by accentuating your features, (We're talking bigger, brighter eyes from the moment you wake up!) but also CERTAINLY would not smudge no matter what and will stay on even if you jump into the pool!
The only panda you will see then is at our river safari!
Tip 5: Not just your eyes… Sweat-proof your eyebrows as well!
Let's state the obvious: excellent brows are essential to completing any appearance. We'll even advise you to focus on your brows if you're only going to make one change to your face.
But if your eyebrows are just going to melt off in the middle of the day, what's the point of spending time grooming and filling them in?
This problem is especially prevalent in Singapore, since we tend to have sweaty faces and have much trouble getting our makeup to stay in place if we are always out in the open.
So, how can you sweat-proof your eyebrows? You guessed it, with brows embroidery!
Try out Avone Beauty Secret's 9V Ultimate Virtual Brows Embroidery for a super natural yet soft and defined set of brows. This service revolutionises traditional microblading eyebrow embroidery by utilising a special technique with a specialised "9V Ultimate Nano Embroidery Needle" that doesn't cause any lesions on one's epidermis, gently creates soft and finer brow hair strokes. Gentle yet powerful as the eventual results does not require one to go through a downtime.
The best part? There's no downtime, discomfort or swelling!
Conclusion
And there you have it, 5 beauty hacks to sweat-proof your appearance and look fresh even in Singapore's humidity and heat.
If you are looking for top eyeliner and eyebrow embroidery in Singapore, Avone Beauty Secrets has got your back. We are an award-winning beauty service provider that is committed to bringing out your natural beauty with our exceptional services. If you have no idea which to opt for, check out the 5 types of eyebrow embroidery or seek advice from any of our professional brow specialists over at our 10 locations island wide!
Be one step closer to sweat-proof, effortless and an au-naturale look by booking an appointment with us today!