4 Celebrities' Beauty Secrets: Brows, Hair, Lashes & More
Image Source: Rare Gallery
From K-drama actresses to renowned singers, I believe there are many times us girls will day-dream about becoming as beautiful as them or researching on what these beauties use in their beauty routine usually.
Being constantly in the spotlight is never easy — you must always make sure you are in tip-top condition. That is probably why celebrities are the ideal people to receive beauty tips from – after all, looking beautiful is such a big part of their jobs.
So, what is the secret to youthful, natural beauty?
Grab a pen and get ready to take notes as we go over 4 most publicly acclaimed beautiful celebrities and their beauty secrets, including everything from hair, brows, lashes and more.
1. Lisa from BLACKPINK: Long and lifted lashes
As one of the biggest stars today, it is no secret that the 22-year-old K-Pop idol has several beauty tips up her sleeve to ensure she looks stunning 24/7.
Lisa is never seen without fluttery lashes that somehow manage to look natural yet elegant at the same time.
Her secrets to achieving luscious lashes? Curling them, of course! Not only does curling them accentuate your eyes, they also give you a sexy look!
However, it is common for many of us to struggle with lashes that just don't stay up, no matter how much we curl them or how much mascara we apply to them.
Introducing Avone Beauty Secret's UltraLash Lift Treatment Perm, the quickest way to look refreshed in an instant. Your natural lashes are not only strengthened and curled, but they are also enhanced with this lash treatment perm.
Once you have had the experience of having lifted lashes, you will never look back. With that extra POP and GLIMMER to your eyes, you are on your way to looking Forever Young (BLACKPINK reference).
2. Park Shin Hye: Hair care
A-list Korean actress Park Shin Hye is best known for her performance in hit K-Dramas such as "Pinocchio", "Stairway to Heaven" and more.
But what helped to imprint her beauty in my mind is the way her luscious hair flips when she turns. *cues dramatic k-drama music*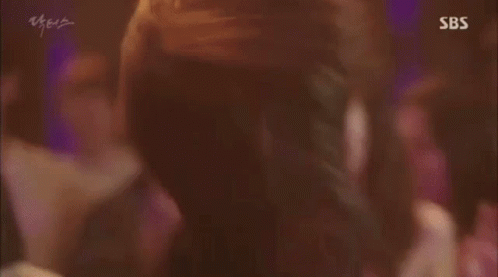 What is the secret behind Park Shin Hye's silky and voluminous locks? Well, our actress strongly believes that you should never go to bed while your hair is still wet.
Scientifically proven, sleeping with wet hair can lead to having problems such as dandruff or weakened and damaged hair.
That is why Park Shin Hye lives by this rule, no matter how exhausted she is after work.
Once your hair health is in check, give yourself a little pamper further to get that shiny, glossy and smooth hair like Park Shin Hye! Look no further and consider our widely acclaimed Argan oil hair treatment!
This award-winning hair treatment is effective on all hair types and can help reduce frizz by up to 90%, so you can enjoy silky-smooth hair! Time to experience how an A-list Korean actress feels when she does that dramatic hair flip!
3. Rainie Yang: Eyebrows
Taiwanese singer and actress Rainie Yang shot to fame with her role as Xiao You in the hugely popular series, "Meteor Garden", which is a part of many 90's babies' childhood.
In an interview with Vogue Taiwan that the singer-actress did in 2018, Rainie Yang emphasised the importance of how well-designed one's eyebrows should be and how you can really transform your appearance with defined brows.
To start, she advises that all ladies should spend some time finding the eyebrow shape that suits their face shape best.
That is probably how the singer-actress really does not look too different from her 17-year old self, even 20 years later!
If you're having trouble trying to achieve perfect brows every day or just tired of always running out of your eyebrow pencils and powder at the last minute, fret not. Brows embroidery is here to save the day!
To start, you can try out Avone Beauty Secret's award-winning 6V Korean Virtual Brows Embroidery for naturally-gorgeous brows that helps frame your face perfectly. Our professional brow specialists will analyse your facial features and then determine the best eyebrow design for you based on many years of experience and expertise.
Be on your way to achieving an attractive and youthful look with natural, well-defined brows that last long and save a ton of time in your morning routine!
4. Jennie from BLACKPINK: Lips
Surprise, surprise – yet another member of the popular K-Pop girl group that has taken over not only the global entertainment scene by storm, but the fashion and beauty industry as well!
BLACKPINK member Jennie is known for her innocent and sweet look and is also a brand ambassador for the popular K-beauty brand, Hera, and is often seen rocking a variety of lips-smacking lip shades.
Juicy and well-defined lips are essential to complete any kind of look, which is why there are more and more people, young or old, turning to lip embroidery solutions to achieve better defined and less discoloured lips.
Presenting Avone Beauty Secret's range of popular and advanced Lips Embroidery treatments – which help to define uneven lip shapes, improves one's natural lips shade and condition.
👑Classic Lips Blush Embroidery👑
👑Korean Crystal Lips Embroidery👑
Administered with antioxidant Beta Carotene infused micro-pigments, the results gives out a lucent touch to one's lips.
👑9V Ultimate Nano Lips Embroidery👑
Renowned for its gentle yet powerful administering. No numbing cream is required for the treatment. Utilising specialised antioxidant infused Nano-pigments, the well-defined results will be longer lasting and there's minimal downtime.
Say hello to a natural glow on your lips and always look like you're put-together, even when you don't have any lip products on!
Conclusion
Looking as beautiful as a celebrity is not something that is impossible to achieve.
Here at Avone Beauty Secrets, we are committed to help each and every one of our clients feel confident and rejuvenated with our reliable and trusted services. Whether it is redefining your facial features with eyebrow embroidery in Singapore, having healthy and glossy hair or shedding the spotlight on your lips, we are confident that our beauty offerings and services can help you get a step closer to the appearance you have always dreamed of.
Unlock your fullest potential, unleash your inner celebrity and be the best version of yourself! Contact us today for more information or to make appointment for your pampering session!